Safe Cracker - The Locked Safe And Vault Opening Service
Talk To A Professional Safe Cracker / Safe Engineer
Call, Text or WhatsApp Dave On:
07850 046641
Email: info@safe-cracker.co.uk
One of the UK's only full time professional safecrackers
Safe Engineer and Locksmith Tool Sales
Safe Cracker is a branch of E3 locks who have designed and marketed a number of non destructive lock picks decoders, safe manipulation and training tools for the locksmith and safe engineer trade.
Union, Yale and Chubb Decoder and Make-Up Key:

I am not VAT registered, so the price you see is the price you pay
This tools is for the Chubb 3U114, Union 2134 and Yale BS range of locks. Using a plasticine reading key or a scope the heights of the levers can easily be determined. A full key is then assembled and used to open the lock. A new customer key can also be cut from it. All the bits are also radiused acros the top allowing a true key to be cut.
For easy identification, all bits are numbered.

Eliminates the chance of pins damaging levers bellies or getting the key stuck in the lock

This kit can also be used for cutting keys on site. Ideal for when you re-leaver a lock.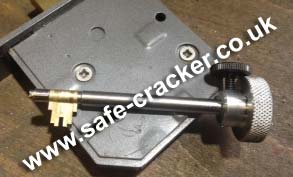 Price: £175.00
An impression reading is shown below: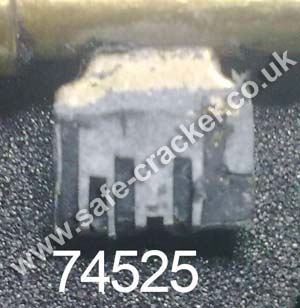 Product Video - Although this show the system working on an Asec lock it is the same as for the Chubb/Union/Yale.